5 Household Dangers You May Not Be Aware Of
For those of you reading this who have some experience with the home buying process–did you have a home inspection done? If so, what was your main reason for scheduling the home inspection? What were you hoping to use the report for?
While there are several good reasons for a home inspection, none is more important than knowing what safety hazards / dangers may be present in your future (or current) home. 
So the subject of this post will be just that–household dangers you may not be aware of in your home. We'll be focusing on FIVE such potential dangers. There are, of course, more that could be included. One of the five will be probably be a very familiar and known potential danger–but important enough to include nonetheless! We picked the other four because we figured they're likely to be more unknown to the average homeowner. 
While there are several good reasons for a home inspection,
NONE is more important
than knowing what safety hazards / dangers may be present in your future (or current) home.
And if any of the below is unfamiliar to you, or if these are things you've never thought to test / look into, consider this a great time to do so!
(Some sections have multiple photos–you can toggle through photos using the arrows on each side.)
Missing / inoperative smoke detectors
This one is probably the most obvious of the five in this post, and yet it is worth mentioning first because of how easy it is to neglect. According to the U.S. Fire Administration, in the 5 year period of 2015-2019, the average fire death rate was over 3,500 per year.¹  
Where should you have smoke detectors? The following is what the 2018 VRC (Virginia Residential Code) requires², so depending on where you live these might differ slightly:
In each bedroom
Outside each separate sleeping area in the immediate vicinity of the bedrooms
On each additional floor of the dwelling, including basement and habitable attics
It's a good practice to change the batteries with every daylight savings time change (i.e. twice a year). And any smoke detectors older than 10 years old should be replaced. Lastly, you should be testing your smoke detectors once a month. 
¹ https://www.usfa.fema.gov/data/statistics/fire_death_rates.html#ans3
² https://up.codes/viewer/virginia/va-residential-code-2018/chapter/3/building-planning#R314.3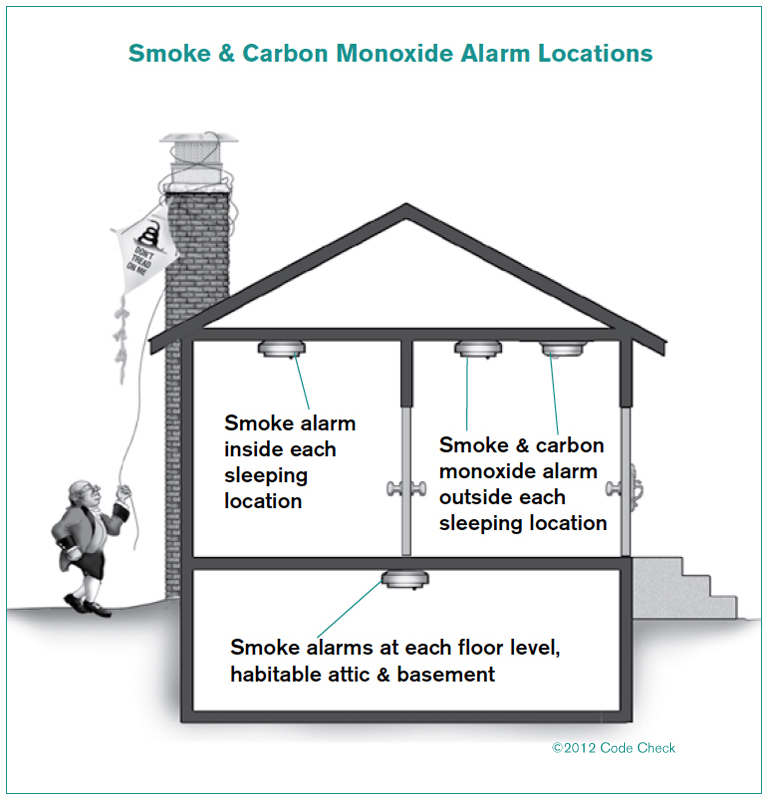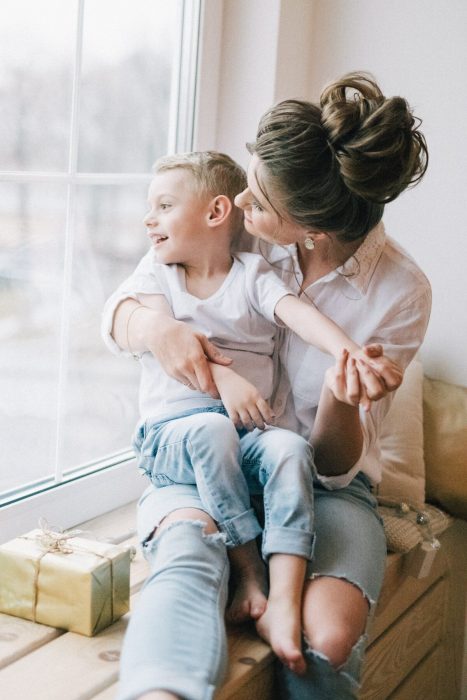 Within the last 5-10 years, greater efforts have been made, and code requirements established, to prevent injury and death caused by falls from windows. In HomeKey Inspections' service area, fall protection devices on windows are needed when 1) the distance from the bottom of the (operable) window to grade is greater than 72″, AND 2) the bottom of the window on the interior side is within 18″ of the floor. Once again, these differ depending on local requirements.
Additionally, the Window Safety Task Force offers these tips³ to protect children from window falls:
Avoid the placement of furniture near windows to prevent children from climbing
Do not rely on insect screens to prevent a window fall
Keep children's play away from open windows and doors
Install building code-compliant devices designed to limit how far a window will open or window guards with release mechanisms to help prevent a fall
Teach your child how to safely use a window to escape during an emergency
³ https://fgiaonline.org/pages/window-safety-and-fall-prevention
According to CPSC (Consumer Product Safety Commission), "tip overs are a significant hidden hazard in the home." ⁴ In fact, at the time of the writing of this post, my (the author's) sister just YESTERDAY experienced one such tip over hazard when her youngest was injured climbing a bookshelf!
While there are many sorts of furniture and appliances which could pose a "tip over" hazard, most of these are not within the scope of a home inspection (only "built-in" or permanently installed items are inspected).
But the one we almost always find is a missing anti-tip bracket on the kitchen range / oven (if applicable). They've been required for a long time (and all of them say so! Look for the warning on the inside of the door of yours and I bet you can find it) but they're rarely actually installed.
⁴ https://www.cpsc.gov/s3fs-public/2020_Tip_Over_Report.pdf?nhwAgmMt9YXGhkqfsN75hMCNYgBTe5OJ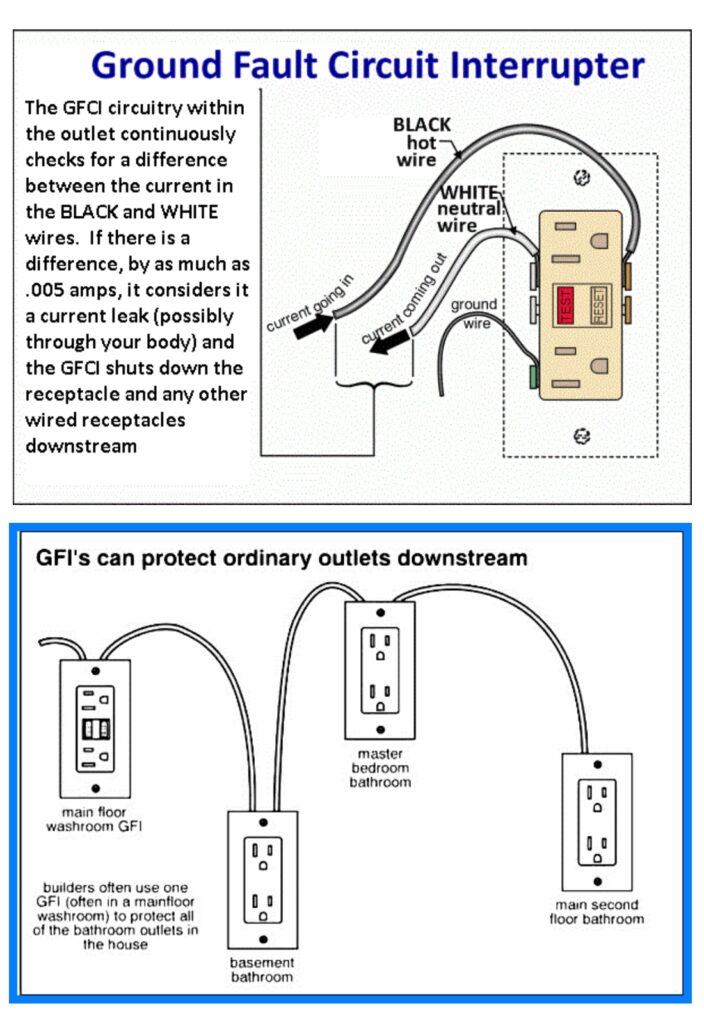 Have you ever noticed those outlets with the extra buttons on them? Those are GFCI outlets.
GFCI (or commonly called just 'GFI'–these are referring to the same thing) stands for ground-fault circuit interrupter. Certain outlets in and around your home are required to have GFCI protection, which can be accomplished either through the use of special circuit breakers, or (more commonly) special outlets. 
Their purpose? GFCI protection uses technology that senses imbalances in electrical current and subsequently trips the breaker, cutting off power. More simply–they protect those in the home from electrocution. So when properly installed and working, if you dropped your blow dryer in your (full) bathroom sink, the GFCI protection could save your life! 
In general, these are needed in areas close to water (bathrooms, kitchen), on the exterior and in unfinished spaces. In homes that are not brand new it is very common for us to find them missing on a home inspection!
Hazardous storage of gasoline
Lastly, storing gasoline (often in a garage) can be a big hazard unknown to homeowners. Gas vapors are heavier than air and will travel along the floor. This becomes dangerous if those vapors come into contact with an ignition source, even above 18″ off the floor. Some obvious ignition sources are furnaces, older style water heaters without FVIR (flammable vapor ignition resistant) design. Some less obvious sources would be light switches, light bulbs, an electrical receptacle when a plug goes in or out, power drills and similar equipment that can make a spark when the motor starts to spin.
Gasoline must be stored in an approved container or tank, and containers should be tightly closed. It's best to store gasoline in a building that is separate / detached from the home itself (e.g. a shed or detached garage), since it should be kept at least 50′ from the nearest ignition source. 
For additional helpful information on safe gasoline storage, check out these recommendations from American Petroleum Institute.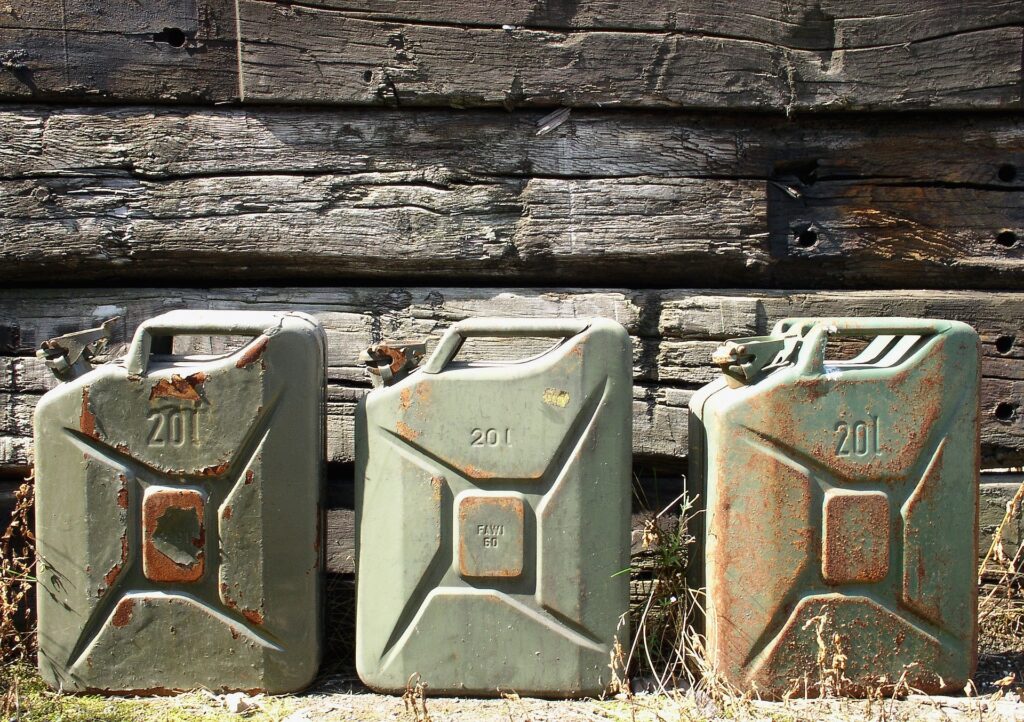 Good News: All of the above items are–as far as home repairs go–typically very simple and cheap to address! 
Interested in knowing more? We offer a Safety Inspections service which focuses on these and other specific potential safety hazards throughout the home. Feel free to reach out to us for more information, or book an inspection here!
- The Team @ HomeKey Inspections